If you think jeans aren't the look for you, it's time to reconsider. These days there are hundreds of prints, patterns, styles, and fits to choose from when it comes to denim. At all different price points, there are jeans for every body type and style. Replace your classic pair of jeans with a fresh new style and instantly up your day or nighttime look.
Here is a breakdown of a few different styles to choose from this season…
Embroidery:
Embellishment:
Fringe:
Ruffle / Flare: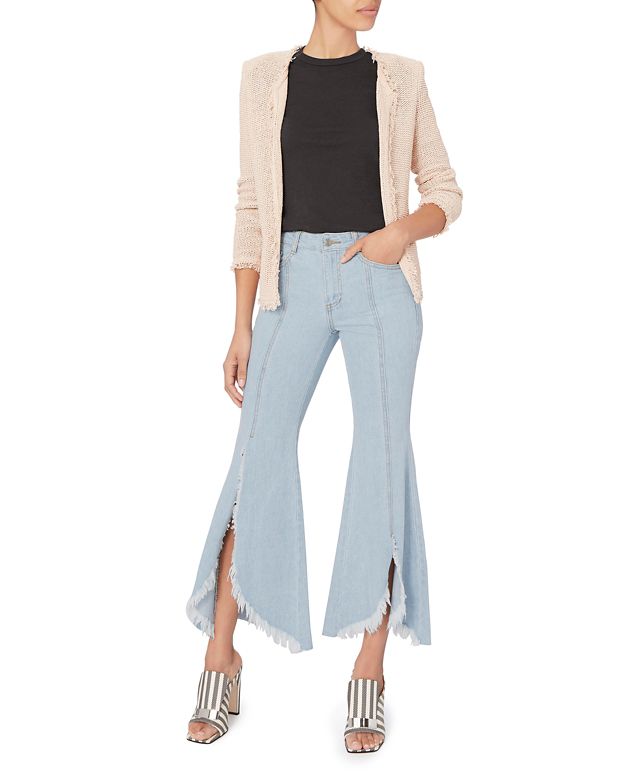 Crop:
High Rise:
Now that we've gone over different denim styles, the next question people ask me is: 'but what shoes does I pair them with?!' The answer is simple. Block heels, slides, and mules are the easiest shoe options to pair with any style of jean. You can dress the look up or down depending on your event but you can't go wrong pairing a new pair of jeans with one of these options. You can also add a nice heel to your denim look to dress it up for a fancier occasion. Denim is extremely in mode now so can pass for more formal attire at several nighttime events.
Have fun with your denim options this season! Don't be afraid to be bold and add some flavor to your favorite go-to looks.