Now that we've entered a new season, it's time to discuss what styles are in vogue for spring 2018. There are a lot of styles we've seen before but with a twist and lots of ways to mix and match items you already have in your closet. Here are a few top trends that you should think about incorporating into your spring style…
Sequins:
The glitter/sequin trend has been around for a while and we're still seeing it in this season's looks. It's a great way to make an outfit pop. We all know how to rock sequins at night but we're seeing it in daytime trends this season. Whether you pair a sequin blazer with your favorite tee or a boot with some denim, this trend is the best way to make sure your outfit stands out.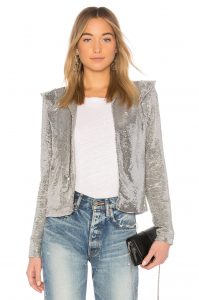 Florals:
You probably already have several florals in your closet…so it's time to bring them back out! Pair your favorite floral top with a great pair of denim or try a bold floral pant that you can dress down with sneakers or up with heels for a more elegant look.
Checkers:
The checked look is very 80's retro back in style The oversized blazer is one of my  personal favorites this season. You can incorporate it into a sleek work look or pair with with jeans and even denim shorts for a casual chic attire. It's an easy way to make an everyday outfit look very fashion forward.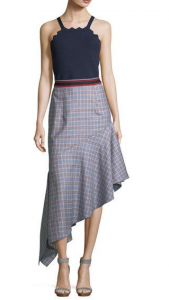 Plastics:
This is a new style we haven't really seen before. It's definitely a fad that probably won't be around for long but it's a great seasonal look that can add to your wardrobe. This trend is great for accessories this season –  a great shoe, handbag, or even jacket is the perfect way to incorporate the style for a trendsetting look.