Welcome to KR Personal Style
A Personal Styling and Shopping experience
for anyone not afraid to ask for help.
A Fashion Stylist Miami Locals Love!
When it comes to fashion, KR Personal Style knows how to piece together a fully functional and stylish wardrobe. Kimberly has years of experience being a fashion stylist Miami men and women trust. You can feel great in your clothes and be ready for any occasion. With a little help from a local fashion stylist Miami knows and loves, you'll feel confident enough to conquer your day!
"Kim has changed my life. I am a busy, traveling executive with three school-aged kids, and a husband. I cannot pull it together ever in time to look the way I want to look and make sure my family is out the door on time. I contacted Kim when I was up for a promotion because I couldn't take it anymore. I'm professional and good at what I do, why do I let myself look like this? She whipped me, my wardrobe and my closet into shape in less than 2 weeks. I now have many go to outfits that are interchangeable, I got my promotion, and I have been a different woman in all aspects of my life ever since. She is simply my savior. The best money spent and best phone call ever made." – Jillian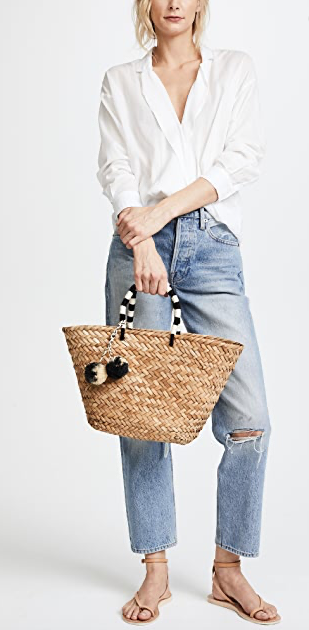 View this email in your browser The Summer bag is the must have of the season! Happy Summer Everyone! It's hard to imagine that it's upon us, but it is and whether you have plans or are just planning a staycation, this summer bag collection will not go out of style!...
read more
"A white T-Shirt will never go out of style" The white tee shirt is undoubtedly 1 of 2 pieces of clothing every woman asks me about. "What are your favorite white tees, and jeans Kim?" Well, here is part 1! Many of these tees I own and have tried on almost all, so...
read more