Last week, I introduced you to some hot trends for Fall '17 but there is still more to come! Here are three familiar trends I've noticed that have made their way back into this season's lines.
Plaid:
Always a classic you can never go wrong with purchasing. A plaid you wore five years ago may still work perfectly well today. I love this trend for mixing and matching and making any outfit casual chic. You can pair a plaid shirt with jeans and sneaker for the day time or a skirt and booties for night. Any way you rock it, it's hard to go wrong here.
Fringe:
We saw this trend last fall and it's made its way back this season. Giving every outfit a retro 70's vibe, fringe can instantly spice up your attire. Pair a fringe jacket with jeans and a tee for a casual look or find a fringe dress for a cocktail event and be sure to stand out. This look can be found at every price point and is sure to turn heads.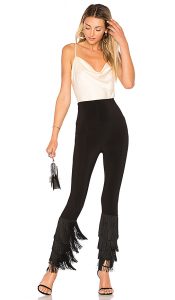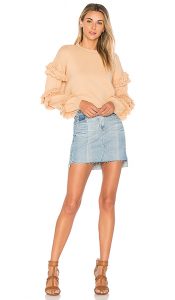 Dark Florals:
This trend was prevalent throughout spring and summer and has made its way back into fall. We saw vibrant floral colors all summer and now this look has transitioned into warmer tones for fall. It's a feminine style that adds a touch of elegance to several looks. This is a great transitional style, especially for those of us in warmer climates where it still feels like summer even though we've made our way into the next season.