It's that time of the year where we stress to find a formal dress that will be sure to impress at this season's galas. Formal events always seem to be more of a hassle than enjoyable because of all the craziness leading up to it. This is where we come in to help you enjoy the
season
and take away any unnecessary anxiety that goes with it.
All galas are  not the same: there are formals, semi formals, casual chic, and thematic events. We've got you covered for all of them! Here is a gala guide to dressing that will help you de-stress no matter what event you're going to on any budget.
For longer dresses, there are so many ways you can wear this look. You can go with a classic conservative dress or a sleeker form fitting look for an elegant and feminine aura. You can also be fashion forward with a more modern look that is in vogue.
Midi dresses are also a good in between option for many gala events. If you aren't sure how formal or casual the event may be, I'd say stick with a midi because it works for both. You can go with a classic LBD or a champagne colored dress that always looks elegant. If you're feeling bolder, go with a bright color and you'll be sure to catch everyone's eye.
For more casual galas, a shorter cocktail dress will do the trick. Be careful though – just because the event is more casual, doesn't mean the dress has to be so make sure to stick to elegant styles. Cocktail dresses are a great way to experiment with this season's trends. Find a cool velvet, lace, or sequins dress that will give you a contemporary look.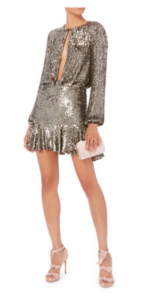 Jumpsuits also work for more casual events. You can go with a long or short jumpsuit that will give the same casual chic look as a cocktail dress. When wearing jumpsuits, it's often better to go with a more classic look as wearing a jumpsuit to a formal gala is already a bold move.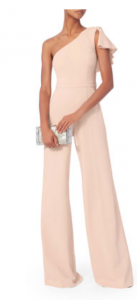 Gala season is a perfect time to use our services! Shop with us for your next formal event. We'll bring you several outfit options (including accessories) to your home so that gala season is as seamless as possible for you. We will also facilitate tailoring needs so you have absolutely nothing to stress about this season.